One of the many specialties Cohen-Miles Insurance provides is Mobile Food Vendors Insurance. CMI has formed a partnership with an "A" Rated insurance carrier to allow the most competitive and comprehensive insurance package built specifically to cater to your mobile needs.
From Tacos to Grilled Cheese to Noodle Bowls we can place your business at ease. Currently, we are one the select agencies in Massachusetts able to write this niche market thru this carrier.
A typical policy for a food truck consists of Auto Coverage's (the Truck itself), General Liability, Property Coverage, Workers Compensation and an Umbrella (2 million in Umbrella coverage is required in Boston).
We realize the Food Truck business is fast paced and we strive to provide quick service and same day certificates of insurance.
Nationally Recognized Mobile Food Vendors Insurance Program.
Exclusive Program designed for the Mobile Food Industry only avaibible thru us in the state of MA
Single Policy with Broad coverage (Business Liability, Auto, Property, Loss of Income, Mechanical Breakdown, Food Spoilage, Inside Theft of Money, and more)
Competitive pricing from an 'A' rated insurance company
No additional Taxes & Fees No minimum premiums.
EZ payment plans.
Responsive, fair claims services that protect the best interests of policy owners. Access to safety and loss prevention information specifically for mobile food vending operations.
Same Day ID Cards.
Same day certificates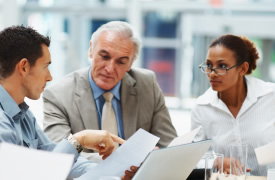 Get started now on a free, no-obligation
Business Insurance Quote